100% Pure Samaritan Essential Oil
COMPARE TO THIEVES® ESSENTIAL OIL BLEND (Thieves is a Trademark of Young Living LLC) at 50%+ off!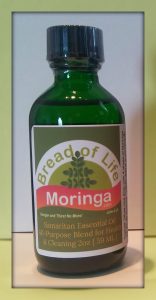 Our version of Thieves Essential Oil®, which we call Samaritan, is an all-purpose "helper" that is wonderfully balanced blend of Lemon, Cinnamon, Eucalyptus, Rosemary and Clove oils. Spicy and earthy aroma, with notes of licorice in scent. Purifying, refreshing, and energizing.  Ideal for topical application stimulating the immune system and cleansing. Wonderful for use in aromatherapy or as an alternative to traditional household cleaners, disinfectants, etc.
Contains: Clove Essential Oil, Lemon Essential Oil, Cinnamon, Eucalyptus Radiata Essential Oil and Rosemary Essential Oil
Click here to order this wonderful oil with monthly autoship so you never run out!
Click here to order this wonderful oil one-time.
Click here to become an affiliate and introduce others to this incredible all-purpose essential oil blend while building a home based business.
Clove (Syzygium aromaticum) is one of the most antimicrobial and antiseptic of all essential oils. It is antifungal, antiviral and anti-infectious. Lemon (Citrus limon) has antiseptic-like properties and contains compounds that amplify immunity. It promotes circulation, leukocyte formation and lymphatic function. Cinnamon Bark (Cinnamomum verum) is one of the most powerful antiseptics known. It is strongly antibacterial, antiviral and antifungal. Eucalyptus (Eucalyptus radiata) is anti-infectious, antibacterial, antiviral and anti inflammatory. Rosemary (Rosmarinus officinalis CT cineol) is antiseptic and antimicrobial. It is high in cineol – a key ingredient in antiseptic drugs.
Diffuser: Add 5-10 drops of essential oil with 120mL of water to your diffuser before turning it on. DO NOT PUT 100% PURE OIL IN DIFFUSER WITHOUT ADDING ADDITIONAL WATER. SEE INSTRUCTION MANUAL FOR DIFFUSER USE.
Samaritan Oil Recipe – Simple All-purpose Spray:
This is an all-purpose spray solution for cleaning around the home. This Samaritan Oil Recipe is great for cleaning the air and eliminating all kinds of odors.
Just 1 drop of Samaritan essential oil for each ounce of water for standard solution, or for a more potent spray, 1 drop for every 1/2 ounce of water.
Add the Samaritan oil first, then add water. It mixes better that way. Shake vigorously before each use.
Bath/Shower-Add 3-5 drops of oil(s) to hot bath water or shower steam before stepping in.
DIY Projects-Use essential oil(s) in your homemade candles, soaps, lotions and more!
Massage Oil-Create your own blend and combine 5 drops of oil(s) to 10mL of base oil, like moringa oil, before massaging on skin.
Topical Use-Do not apply essential oils directly to skin. Combine 5 drops of oil(s) to 10mL of base oil before using topically.
Air Freshener-In a 4oz spray bottle add 10 to 20 drops of oil(s) to water and spray to freshen up a room.
Put in a few drops of this essential oil blend in your dishwater or dishwasher to thoroughly clean dishes and eliminate odor
Diffuse the essential oil blend for 15–30 minutes in your home using a diffuser, or, make a homemade "mini-diffuser" to freshen and clean the air- simply add several drops of oil onto a cotton ball and place in home, office, car, or hotel air vents to eliminate odor.
Plus countless other uses, many listed below.
Disclaimer: WE STRONGLY INSIST THAT YOU DO NOT TAKE MEDICAL ADVICE FROM ANY REVIEWS AND/OR SITE CONTENT. Information found on this site is not the same as getting advice given by a physician, pharmacist, or other licensed health-care professional. You should not use this information as self-diagnosis or for treating a health problem or disease. Contact your health-care provider immediately if you suspect that you have a medical problem. Information and statements have not been evaluated by the Food and Drug Administration and are not intended to diagnose, treat, cure, or prevent any disease or health condition. BreadOfLifeMoringa.com assumes no liability for inaccuracies or misstatements about products in these reviews.
*Note: One 1 oz bottle of essential oil contains approximately 570 drops and one 2 oz bottle contains approximately 1140 drops, a 4oz bottle contains approximately 2280 drops.
Store away from and sunlight. Preferably in a cool location. Keep out of reach of children.
---
You can make your own cleaner/disinfectant spray! 
Ingredients:
2 TB rubbing/isopropyl alcohol 70–99% alcohol
40 drops Samaritan essential oil blend
1 cup white distilled vinegar
1 cup water

Instructions

Measure the rubbing alcohol and Samaritan essential oil into the bottom of a trigger spray bottle or mister bottle with a 2 cup (500mL) capacity and let rest for approximately 5 minutes. What we're doing here is giving the alcohol a chance to dissolve the essential oils a bit, meaning they will disperse better in this water-based solution. This isn't quite an emulsion, but does a nice job of helping the essential oils disperse while adding a bit of disinfecting punch from the alcohol. Please do be sure to use a brand of rubbing alcohol that's at least 70% alcohol—weaker solutions won't dissolve the essential oils very well.

Once the rubbing alcohol and essential oils have sat for at least five minutes, measure out the vinegar and water into the spray bottle. Cap and shake gently to combine.
Some great uses for Samaritan Oil cleaner and your homemade Samaritan Oil disinfectant spray:
General purpose spray for your home (kitchen, bath, etc)
Spray in the room to remove musty or heavy food odors
Wipe down cutting boards
Germy shopping carts
Germy hands
Public toilets
Counter spray
Table spray when out to dinner with baby
Fungal infections
Stinky shoes
Diaper pail & Trash can deodorizer/sanitizer
Herbicide for the garden
Cleaner for toys and stuffed animals
Lunch boxes
Linen spray
Pet bed spray, etc
Another fantastic use is to add a few drops of Samaritan Oil to baking soda, mix well, and sprinkle on carpet and vacuum, for a good carpet refresher!
---
Samaritan Essential Oil Recipes
Here are some of the basic Samaritan Oil Recipes and dilutions you can try. You can experiment with these to come up with your own Samaritan Oil Recipes.
---
Samaritan Oil Recipe for Topical(skin, no lips) Application and Massage:
1 drop of Samaritan oil to 4 drops carrier oil.
Massage on the feet, lower back, neck, temples and behind the ears.
Please research about the use on babies. Some use just on their feet. Test for sensitivity first.
If this should get too warm just rub carrier oil(like Moringa) on the spot. The neck is more sensitive than the back, chest and feet.
*Note: This Samaritan oil recipe is excellent for daily use on the feet for healthy immune support or times when your immune system is stressed. Why not make it part of your daily regiment?
---
Samaritan Oil for Diffusing
Diffusing Samaritan Oil will clean the air and eliminate odors.
Different diffusers have different directions so follow yours closely. Most ALL diffusers require a dilution with water.
Here is a basic Samaritan Oil Recipe for Diffusing

Diffuse 15-20 drops of Samaritan Oil for 15 minutes three or four time a day in an essential oil diffuser. This can help clean the air while adding a beautiful fragrance. As your family & friends breathe in the oils it may help to support healthy lung, sinus and respiratory functions.
Additional immune support may be achieved as you run the diffuser continuously for a few hours. Diffusing may help give immune system the support it needs to stay strong.
---
Samaritan Oil Recipes for House & Office
Stuffed Animals– To clean, place toy inside pillowcase and tie shut. Fill washer with detergent. Add 5-10 drops of Samaritan Essential Oil to washing machine. Wash on gentle cycle.
Hairspray buildup, gum, gummy adhesive- Dilute 8 drops in 4 ounces of water, spray, let set for a few minutes before wiping.
Cell phones- Spray Samaritan cleaning solution very lightly on a cloth and gently wipe phone.
Dishwasher– Add 4-5 drops Samaritan oil to thoroughly clean dishes to eliminate buildup and odors.
Laundry– Add 5-6 drops per load to clean and deodorize.
Pet Bedding– Simply spray down cat boxes, dog houses, and pet cages to clean and deodorize.
Pet Dishes– Add 1-2 drops to soapy water or cleaning sponge and wash dishes. Rinse well.
Plants– To repel aphids, spray plants with a mixture of 2 drops Samaritan oil to every 4 ounces of water.
Floors– Add 10-15 drops to ½ bucket of cleaning water.
Surfaces– To clean and deodorize non-porous surfaces: add 8-16 drops to 8 oz. of water in spray bottle.
Fragrance– Add a few drops as you like to potpourri or cinnamon sticks to fragrance your home.
Homemade "mini-diffuser" to freshen and clean the air- Add several drops of oil onto a cotton ball and place in home, office, car, or hotel air vents to eliminate odor.
Freshen laundry– Drop 4–5 drops onto a cloth and place in clothes dryer.
Bedbugs– Spray mattresses, pet bed or carpet to help dispel and prevent bed bugs and other insects.
Children's Toys– Add 4-5 drops to sink water with a few drops of dish soap and wash children's toys to clean & deodorize.
---
Healthy Lung Support

Topical application

Dilute 15 drops with 15 drops of carrier oil(like moringa). Massage over lungs, chest and back.

Minor Aches associated with daily activities

Dilute 15 drops with 15 drops of carrier oil(like moringa). Massage where it hurts.
Samaritan Oil for Supporting Health and Wellness

---
NOTE: None of the following recipes are intended to diagnose, treat, prevent, cure, or mitigate any illness or disease. These recipes may prove beneficial in supporting the body in healing itself. We always recommend prayer for healing. You must do your part, Jesus will do His! We also highly recommend seeking professional medical care and advice when necessary. Don't be stubborn, sometimes we need to trust in the medical professionals.
---
Samaritan Oil Recipe for Topical Immune Support
Dilute 1 drop of Samaritan oil to 4 drops carrier oil(like Moringa) and apply to bottom of feet. Apply twice daily, morning and night, for extra immune support. A great deodorizer for shoes too!
Samaritan Oil Recipe for Healthy Lung Support
Dilute 1 drop of Samaritan Oil to 4 drops of carrier oil and apply to lower back, sternum, chest, temples and throat. Be careful not to get into eyes or on lips.
Insect bites (bee, wasp & mosquito stings)
Apply directly to bite or sting to relieve minor pain.
Samaritan Oil Recipe for healthy Throat Support:
Add 2-3 drops of Samaritan Oil to 2 tbsp. of water and gargle, or, add 1 drop of Samaritan oil and a squeeze of a lemon slice(or two to your liking) in warm water, drink as tea.
In a small spray bottle, add 1 drop of Samaritan Oil to 1 ounce of water. Shake well and spray on back of throat.
Minor Cuts and scrapes
Dilute 1 drop Samaritan oil to 4 drops of moringa, or other carrier oil and apply. You can apply Samaritan Oil on gauze or band-aide and cover.
Samaritan Oil Recipe for Minor Headache Discomfort

Place a drop of Samaritan Oil on your thumb and place on the roof of your mouth. This may require a few repeated applications. Be careful not to lick your lips as this can burn. Use moringa or carrier oil to wipe off if you do.
Head, Sinus and Lung Support
Place a few drops in a steaming bowl of hot water, cover head with towel and inhale vapors.
Skin Support

Mix 2 drops of Samaritan and 2 drops of moringa oil.
Non-cystic Acne
Apply undiluted to pimples or other blemished. We recommend diluting with moringa oil as it has amazing properties for the skin also. A double whammy!