About
Moringa to alleviate malnutrition!
Bread of Life Moringa was founded by James Miller to help the physically and spiritually poor of the world. He, along with his wife Michelle, are the founders of and volunteers at Global Mission for Children, a Christian ministry that supports and oversees indigenous missionaries in Bangladesh and Kenya. The are actively using Moringa to alleviate malnutrition in the poorest areas of the world.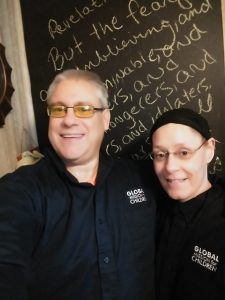 Jimmy was looking for a solution to the grave atrocity that happen every 3.9 seconds… A CHILD under the age of 5 years old dies a horrible death due to poverty-related conditions! That's 21,000 per day children (and also 9,000 adults) who die horrible deaths daily because the developed world could care less.
Bread of Life Moringa and it's home-based affiliate program is that answer and will help countless souls around the world. Farms are being started on each mission field, to not only combat malnutrition, but to give economic relief to the indigenous people. A win-win! 
Many people will also free up time working from home and building a residual income. This will allow them to share the Good News to the lost much more. Something that many people have told me is one of their biggest prayers. 50%+ of all gross profit goes directly to help the poor around the world.
God bless those who obey the Lord Jesus, and for those who don't, we pray you seek Him today.
-James & Michelle Miller
James 1:27  Pure religion and undefiled before God and the Father is this, To visit the fatherless and widows in their affliction, and to keep himself unspotted from the world.